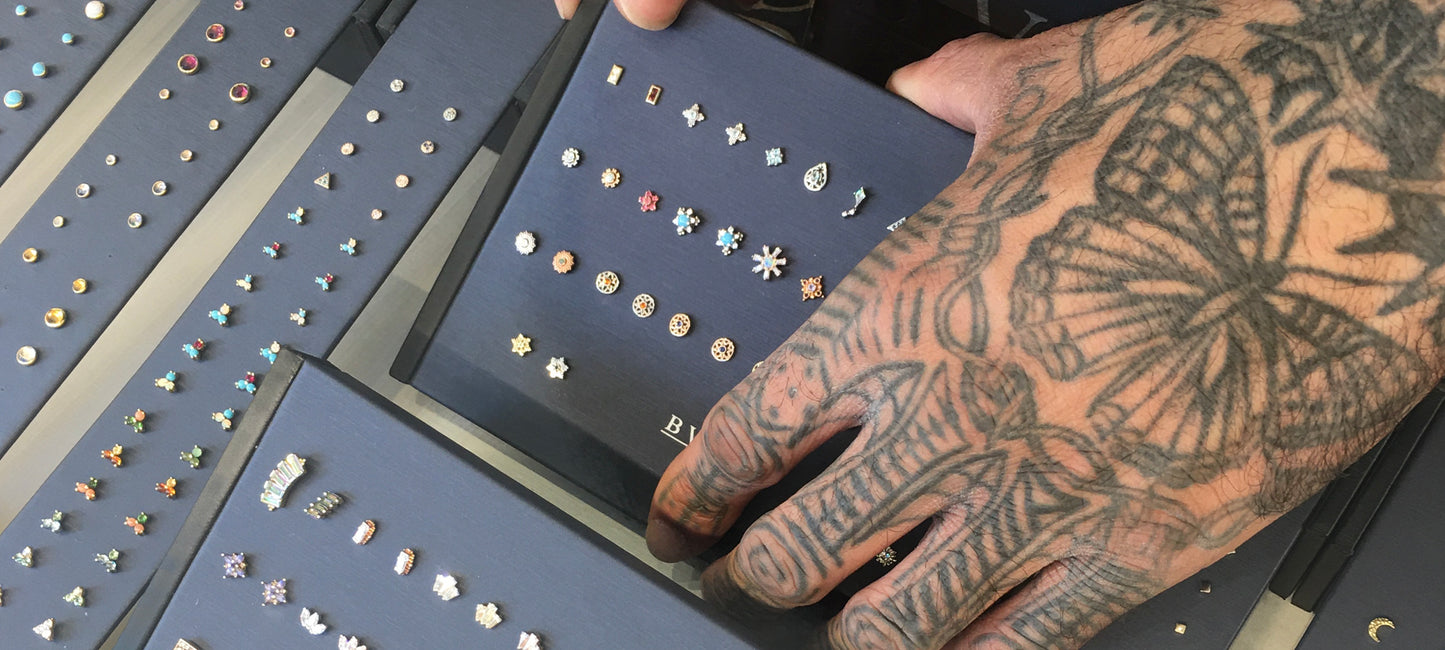 BVLA Jewelry is Designed and Handmade with Love.
Body Vision Los Angeles is the world's leading designer and manufacturer of fine body jewelry. BVLA is unrivaled and continuously evolving to meet the needs and desires of both jewelry lovers and professional piercers on a technical level. Designed with love and crafted by hand, Body Vision is ethically and thoughtfully made in Los Angeles, CA. We specialize in custom jewelry and are proud to be your Number 1 Source of BVLA!
BVLA jewelry and gemstone options can be found here.